Place Your Order Now
Digital Business Cards
Fast Turnaround, High Quality Digital Printed Business Cards Printing
No other Vancouver area printer offers you a wider range of full color digital printed business card printing options.
Business cards have remained the number one must have marketing item for all businesses, large and small since the 15th century. Even in today's web-savvy world a printed business card is still the simplest bench mark used to measure a businesses integrity at a glance. Your business card is the first and last point of contact most new clients will have with you or your business, so don't leave it to chance, make the right impression, the first time, every time!
Printed on both sides our full colour digital printed business cards will allow you enough room to deliver your contact details as well as your key marketing messages. Consider placing a photograph, an illustration, or a quote that will help you be remembered on the back of your card.
Because our 4/0 digital printed business cards are printed digitally costs are greatly reduced for small quantities making it a very viable option on a small budget or where large quantities are not required. For large quantities in excess of 500 copies please consult with us about or bi-weekly offset gang runs for the best pricing options available.
As part of our commitment to our Vancouver neighbors we only use environmentally friendly vegetable based inks in the production all our digital business cards.
Digital Printed Business Card Samples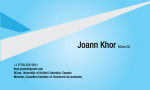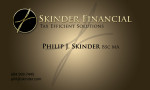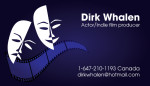 Printing Details:
Full colour 1 sided digital printed
Your choice of 13 papers*
Guaranteed 12 - 48hrs. turnaround time
Due to the limitations of digital printing we cannot guarantee 100% accuracy on colour and cutting.
Your choice of 13 papers*
100lb Cover gloss, matte, dull or uncoated
100lb Text gloss, matte, dull or uncoated
12pt Cornwall C1S add 20%
12pt Cornwall C2S add 20%
Digital Business Cards
Size
25
50
100
200
300
500
1000
4/0 Business Cards

Size:

3.5 x 2

Quantity

Price

25

$23.75

50

$27.50

100

$35.00

200

$42.50

300

$65.00

500

$75.00

1000

$130.00
4/4 Business Cards

Size:

3.5 x 2

Quantity

Price

25

$26.00

50

$32.00

100

$44.00

200

$68.00

300

$92.00

500

$100.00

1000

$200.00
Place Your Order Now